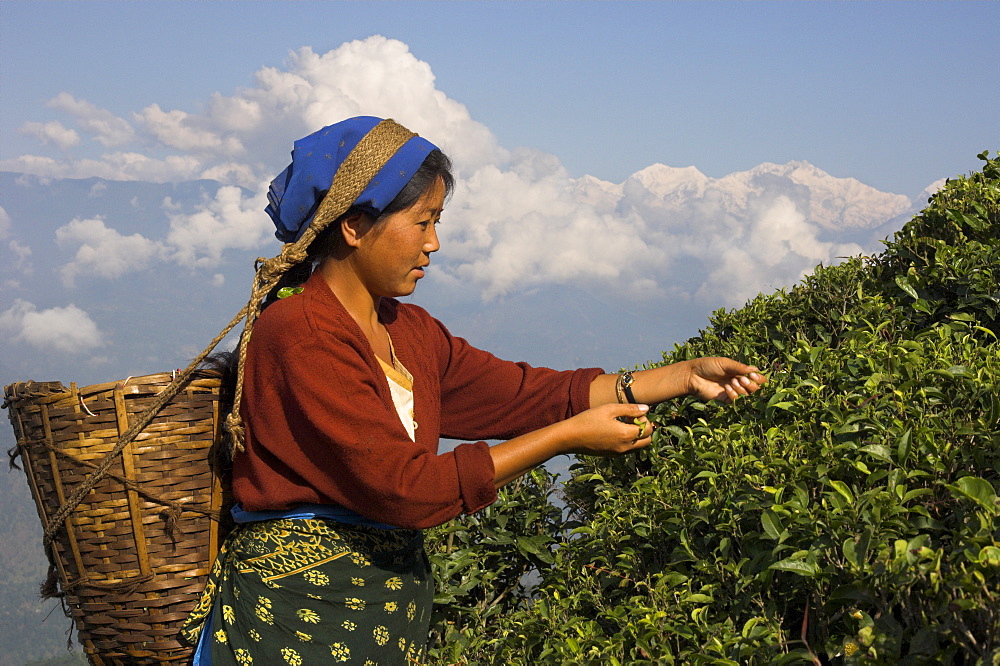 The uniqueness and goodness of Darjeeling Tea comes from the cool weather of high mountains, clouds & mist, which maintains low temperature and limited sunshine hours throughout the year. The growth of the leaves is slower and hence it concentrates the soil nutrients and juices on to its smaller leaves.
Just the way flowers, fruits, and vegetables grow better and tastier in a cool mountain climate, the Darjeeling tea leaves also grow in similar health fashion. The clean, crisp air of Himalayan mountains also adds regional advantage to the leaves, with more polyphenols in each leaf & bud.
Darjeeling Teas further gain in quality is due to their Chinnery variety of tea bushes where leaves grow narrow, pointed and smaller, compared to the plains tea of Assam & Dooars, where leaves are broader faster growing with their Assamica variety of tea. As such Darjeeling Tea Leaves have approx. Five times more shoots compared to the same kg of leaves plucked in plains tea (shoot).
Needless to say, that Darjeeling tea has become more healthy and aromatic due to its higher no of shoots/buds' rich in polyphenols. Polyphenols, as we know, is the single most important factor for a higher degree of antioxidant in Tea.
Also in the manufacturing process of Darjeeling Tea, the Rolled tea leaves do not get macerated like in the CTC process. The Darjeeling Tea, hence with limited fermentation added by cooler climate becomes more flavorful compared to low grown Assam Tea.
Retaining its Aroma and beneficial characters of tea, the Darjeeling Tea is a finer drink, not a harsh & strong liquor, and does not need milk and sugar to enhance the taste. Those who care for tea and its health property, and not sugar & milk laden heavy brew Darjeeling Tea comes a healthier and better choice.
Being lighter & aromatic tea, fine Darjeeling teas of 1st and 2nd flush variety also requires careful brewing. Fresh water just boiled, and brewed for 1.5 minutes as 1st cup in porcelain of glass pot & again at 2 minutes for 2nd cup gives to great and different cups. Good Darjeeling is best enjoyed as anytime hot rejuvenating drink, without any accompaniment.